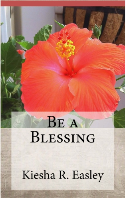 Give and It Shall Be Given to You!
Luke 6:38 says in the Amplified Bible, "Give, and [gifts] will be given to you; good measure, pressed down, shaken together, and running over, will they pour into [the pouch formed by] the bosom [of your robe and used as a bag]. For with the measure you deal out [with the measure you use when you confer benefits on others], it will be measured back to you."
This verse describes a spiritual law which, when applied according to God's purpose and will, yields consistent, multiplied results.
The Giving & Receiving Circle
The verse describes a complete circle of giving and receiving. We usually like to be on the receiving end of things. This law states that you start the receiving process by your giving.
Measures, Measures, Measures
You also control the measure coming back to you, basis the measure you use. If you use a teaspoon, a teaspoon will be used to measure blessing back to you. If you use a dump truck-sized measure, you get multiplied dump trucks back to you.
How to Get Kiesha's Blessing eBook
In her latest eBook called Be a Blessing: 77 Ways to Bless Others, Kiesha Easley describes that blessing cycle. She details simple, practical ways for you to be a blessing to others. Be the one to start a tsunami of blessing coming your way by giving of yourself, whenever, and wherever you can.
Book Description:
"This book will teach developing as well as ministering Christians the importance of making a more conscious effort to bless and help others. The purpose of this book is to help Christians deepen their understanding of the word "blessing" – what it means to be "blessed" and what it means to "be a blessing" to others."
Get an eBook version of Be a Blessing – 77 Ways to Bless Others. (This is an affiliate link.)
I know you'll enjoy this eBook!
Don't forget to tweet it and add it to your Facebook page from Kiesha's Highly Favored site.
Be a blessing to someone today!